Why my pet needs an annual exam
Preventative care is just as important for pets as it is for their owners. Why? Because vets can help detect (and sometimes prevent) diseases and other life-threatening conditions early on. Checking with your vet each year makes sure your pet's vitals are in good shape. Often pets won't show symptoms of a health problem, so it's best to have a professional assess things just in case. Annual checkups are an opportunity to answer any questions and express your concerns about your dog or cat. Checkups could add years to your dog's life and potentially save you from more significant issues (and bills) in the long run.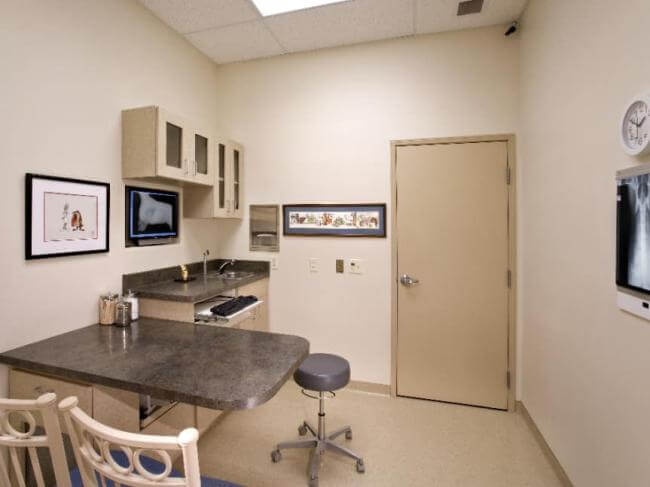 What to expect at your visit
Our five regular exam rooms provide a quiet place to discuss all your pet's needs. After a technician has obtained the accurate weight and temperature, the veterinarian will arrive and begin the physical examination. Much like a human physical exam, the vet will ask you a few questions about your pet's overall eating (food and water consumption) and lifestyle habits (exercise levels and how often). They'll take a few measurements, including their weight, check their pulse, and palpate organs to make sure they are not an unusual size. Many problems can be diagnosed, minor treatments done and vaccinations performed in the room.
At the conclusion of your visit, our in-house pharmacy can fill any necessary prescriptions, and our experienced staff will happily explain and demonstrate the proper way to administer them.