Located behind the exam rooms is our in-house laboratory. This lab is capable of performing many tests and reporting the results within 24-hours. Tests include blood, urine, heartworm, and others. Samples that require additional testing will be sent out to a local veterinary laboratory.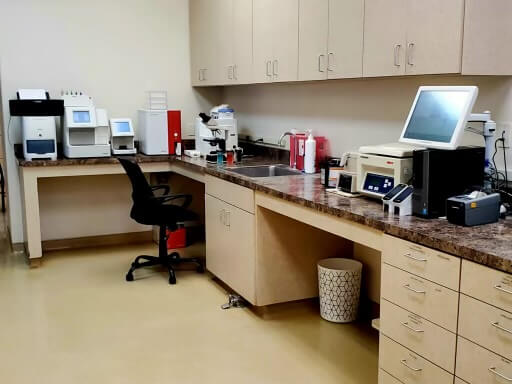 ​
Our laboratory and X-ray are located just off the main treatment area, behind the exam room. Here, radiographs can be taken in a matter of minutes to assist in the Doctor's diagnosis.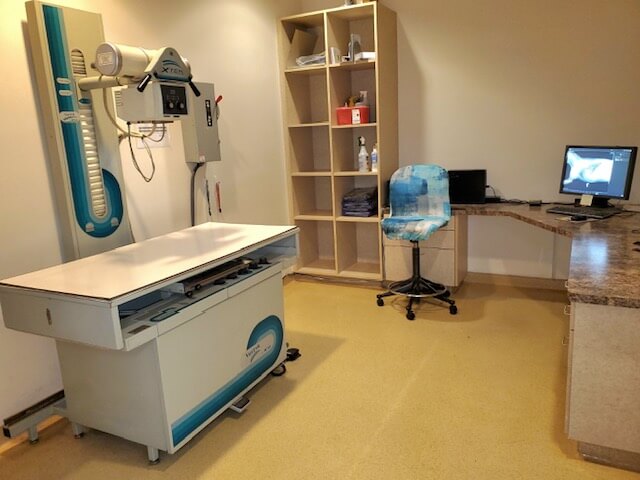 Our new state-of-the-art digital imaging system greatly speeds up the processing and allows images to be transferred to a display in the exam room almost immediately.